Gaming & Entertainment
As the interactive interface for many gameplay application systems, touch screen plays a significant role in the gaming industry. With touch screens, players can be more focusing on gaming and get a more wonderful gaming experience. Touch screens are widely used on gaming and amusement devices such as slotting machines, multi-player game machines, jukeboxes, horse racing systems, and self-service lottery systems.
With more than ten years of experience, General Touch has always been offering stable touch products to gaming OEMs worldwide. General Touch's open-frame touch monitors, equipped with high-quality LCD panels, have wide viewing angles, high contrast, and high clarity. Compared with traditional gaming machines' high maintenance cost, General Touch's SAW touch screen has long-lasting, durable, maintenance-free features, suitable for harsh application environments. General Touch's patented technologies of dustproof and waterproof guarantee products' high-level sealing and dramatically reduce product cost and maintenance cost. Anti-vandal glass makes sure touch screens not easy to be scratched and keeps users safe.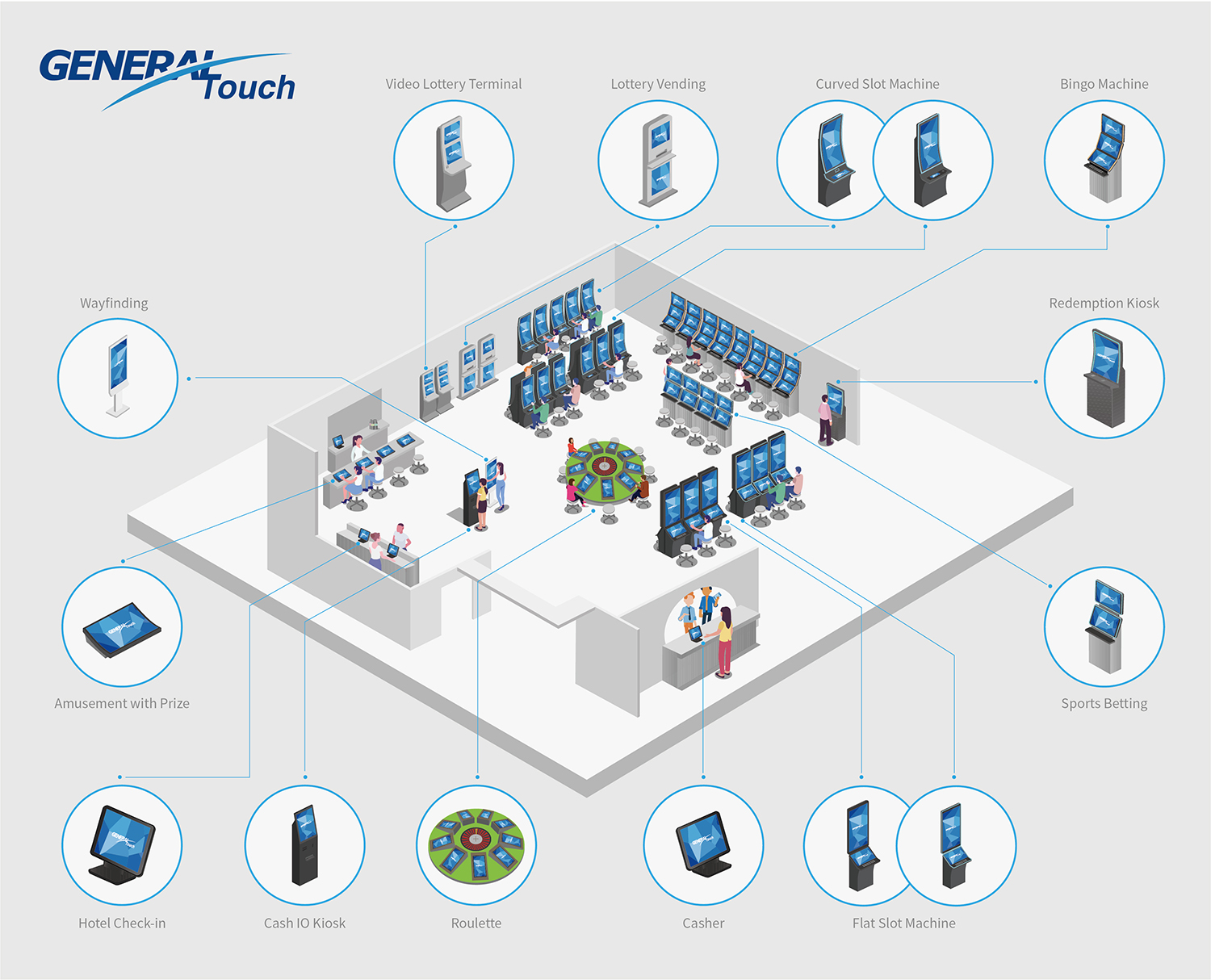 General Touch's Touch solutions are applied to devices such as:
Touch for Gaming

Touch for Gaming Machine

Touch for Slot Machinee
Products Built for Gaming & Entertainment