Interactive Digital Signage
Digital Signage is an extensive display terminal applied in public places such as big shopping malls, supermarkets, and hotels. Digital signage delivers personalized information on the business, finance, and discount to specific groups of people. As a kind of high efficient marketing mode, interactive digital signage can be more targeted to deliver information for marketing.
General touch IDS products, whose size ranges from 32" to 84", can be applied to financial, retail, municipal facilities, etc. With high hardness glass, metal frame, and big size zero-bezel design, IDS makes traditional digital signage interactive by delivering merchant's information to users and interacting with them and gains excellent benefits from it.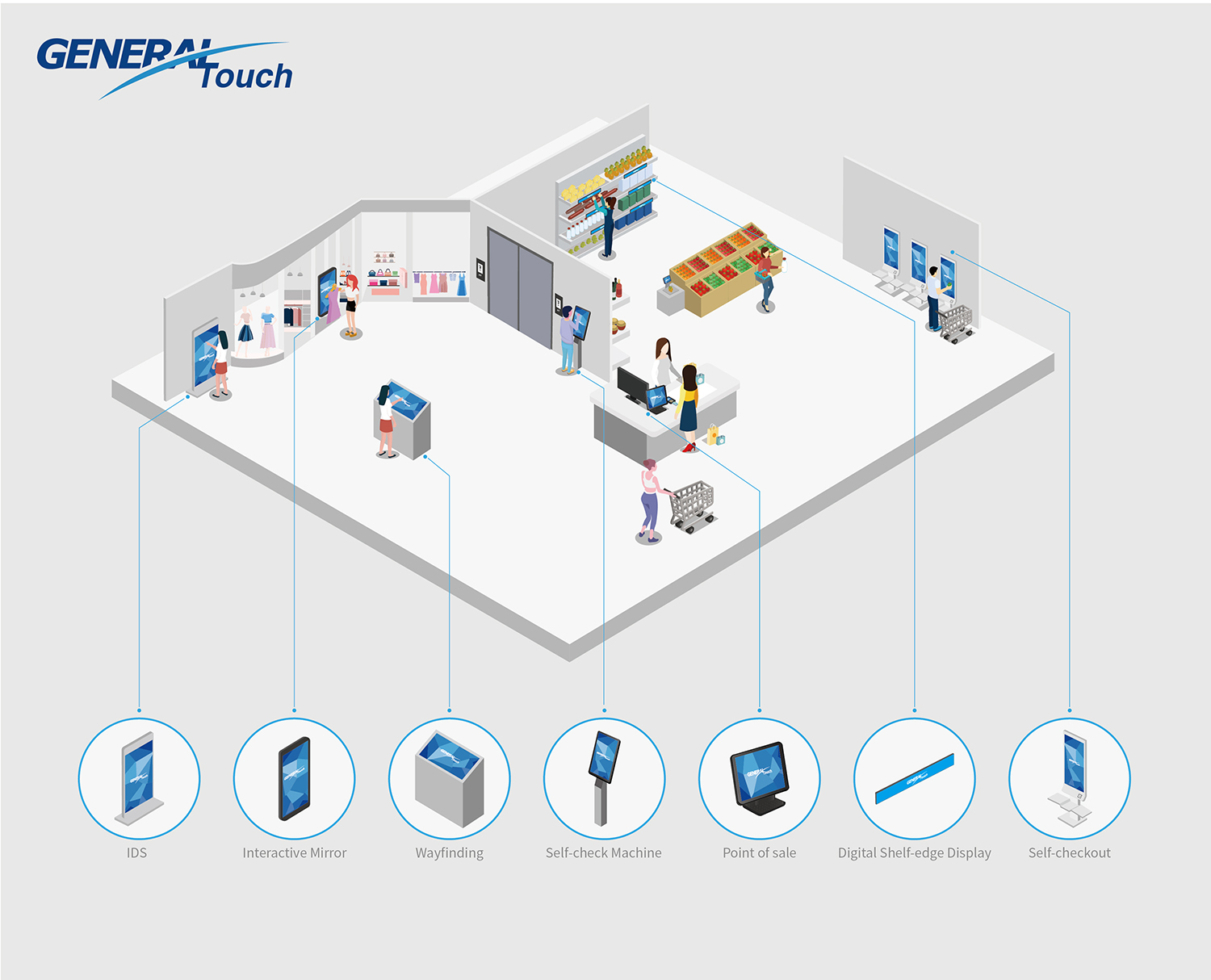 General Touch's Touch solutions are applied to devices such as:
IDS for Smart City Gadget

IDS for Exhibition Hall

IDS for Terminal

Self-Service Ticketing Kiosk in Cinemas
Products Built for Interactive Digital Signage